Skip Main Content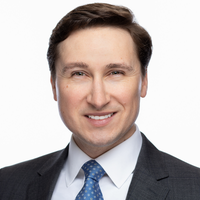 Avery C. Capone, MD
ROLE:
Plastic Surgeon
SPECIALTIES:
LANGUAGES:
WE CARE ABOUT YOUR FEEDBACK!
Please take a moment and let us know how your experience was.
REVIEW US
Meet Avery C. Capone, M.D.
Harvard-Trained Plastic & Reconstructive Surgeon in Pittsburgh, PA
---
Pittsburgh plastic surgeon Dr. Avery C. Capone combines the latest in surgical technique with a traditional educational framework in his approach to each patient's care. He has traveled widely to learn the best advances in Plastic and Reconstructive Surgery and is thrilled to share this surgical knowledge with his native city of Pittsburgh and the Western Pennsylvania community. It remains his privilege to practice within a specialty that seamlessly combines science, art, and technology in the delivery of outstanding patient care.
Education and Clinical Experience
Dr. Avery C. Capone graduated with Distinction from Duke University's Pratt School of Engineering with dual majors in Biomedical Engineering and Electrical Engineering and served as the President of his class. He earned his medical degree at Georgetown University School of Medicine where he graduated Cum Laude and was elected to the Alpha Omega Alpha National Medical Honor Society.
Dr. Avery Capone then pursued a five-year general surgery residency at The Cleveland Clinic Foundation where he was the graduating chief resident to receive the Levy Award for Clinical Mastery and Educational Leadership. He was then accepted into the highly sought-after Harvard Plastic Surgery Residency program during which he completed three years of surgical training at The Massachusetts General Hospital, Brigham and Women's Hospital, Beth Israel Deaconess Medical Center, and Boston Children's Hospital. During this time, Dr. Avery Capone worked alongside world experts in a broad range of plastic and aesthetic surgical subspecialties. Upon graduation, he was honored by his colleagues as the recipient of the Jedd B. Sereysky Award for Humanism in Plastic Surgery.
Dr. Avery C. Capone is Board Certified by both the American Board of Surgery and the American Board of Plastic Surgery, Inc.
Professional Experience
Dr. Avery C. Capone has authored and lectured on more than a dozen occasions in some of the world's top academic journals and symposia. He has co-authored two book chapters. He was awarded the Caregiver Celebration Award by his coworkers at the Cleveland Clinic on more than ten separate occasions. He was awarded the Excellence in Teaching Award at the Cleveland Clinic in 2015. He is an active member of the Alpha Omega Alpha National Medical Honor Society, the American College of Surgeons, and the Massachusetts Medical Society. When he is not in the operating room, Dr. Avery Capone enjoys spending time with his wife, Jessica, and his son Casey.