With the careful application of cosmetic surgery, it's completely possible to get your pre-pregnancy body back after pregnancy. Specific procedures and requirements are discussed during a consultation with us, so you will know exactly what to expect with your Mommy Makeover.
Dr. Raymond Capone, Jr., located in Pittsburgh, PA., may perform all of your mommy makeover procedures at once, or he may choose to spread out the treatments depending on your particular needs and your goals for recovery. During your consultation, Dr. Capone will discuss reasonable expectations for the results and recovery after your procedures. View before and after photos of mommy makeover surgeries in our patient gallery to see some of the outstanding results our mothers have enjoyed. Don't wait another day to transform your appearance; call our Shadyside office or use the online appointment tool to schedule a consultation from Dr. Capone.
Breast Lifts, Liposuction, Tummy Tucks & More!
Fat deposits, saggy skin and stretched muscles can all result after childbirth, leaving some women eager to transform their overall shape. That's why board-certified plastic surgeon Dr. Capone offers Mommy Makeover Surgery to patients at the Shadyside Surgi-Center. If you're interested in a breast lift, tummy tuck, and liposuction, request an appointment with us today. Dr. Capone is happy to help you go over your options for a total body makeover!
Before and After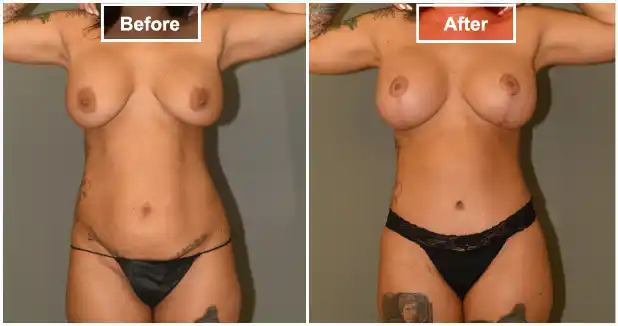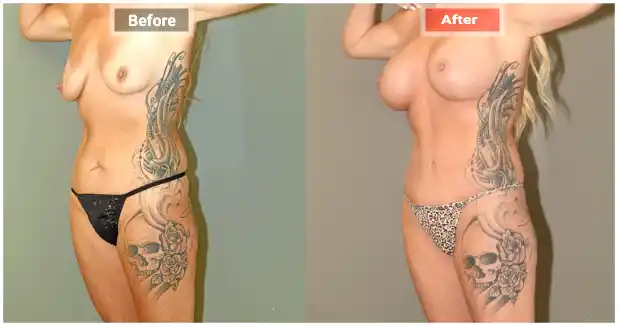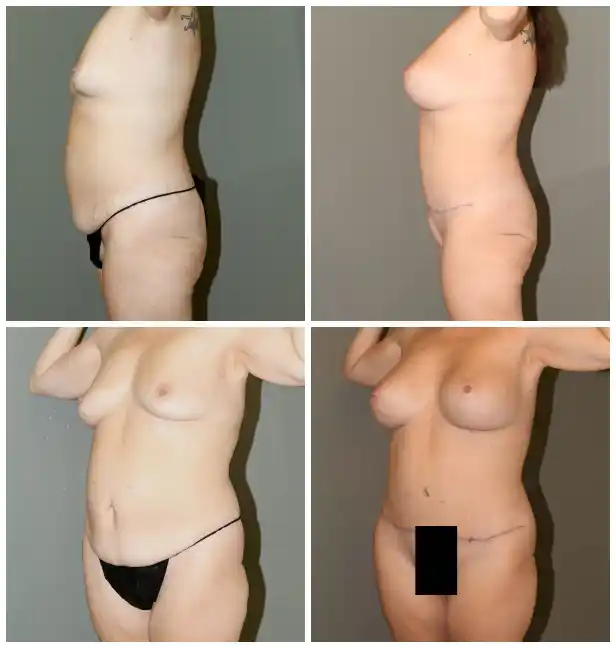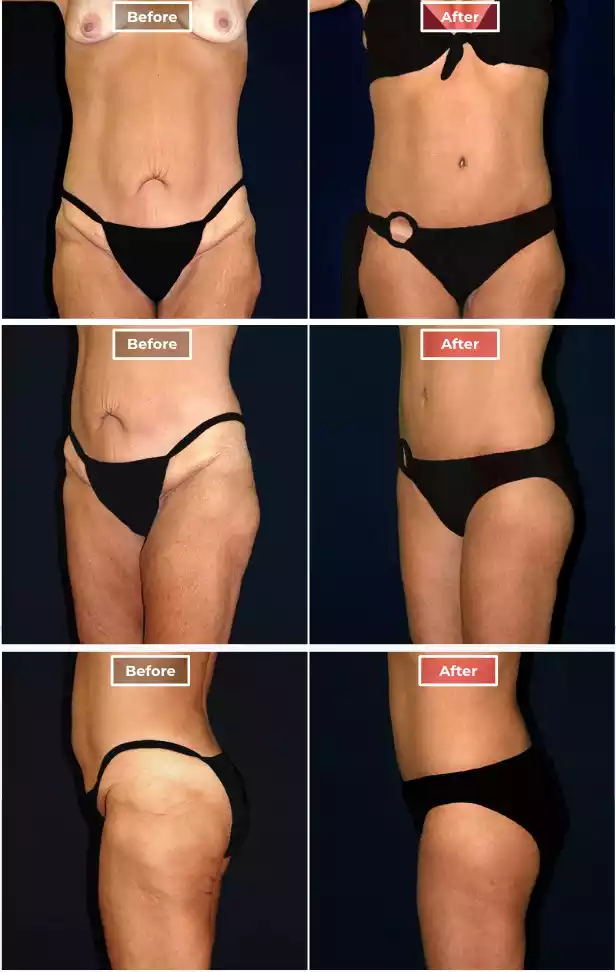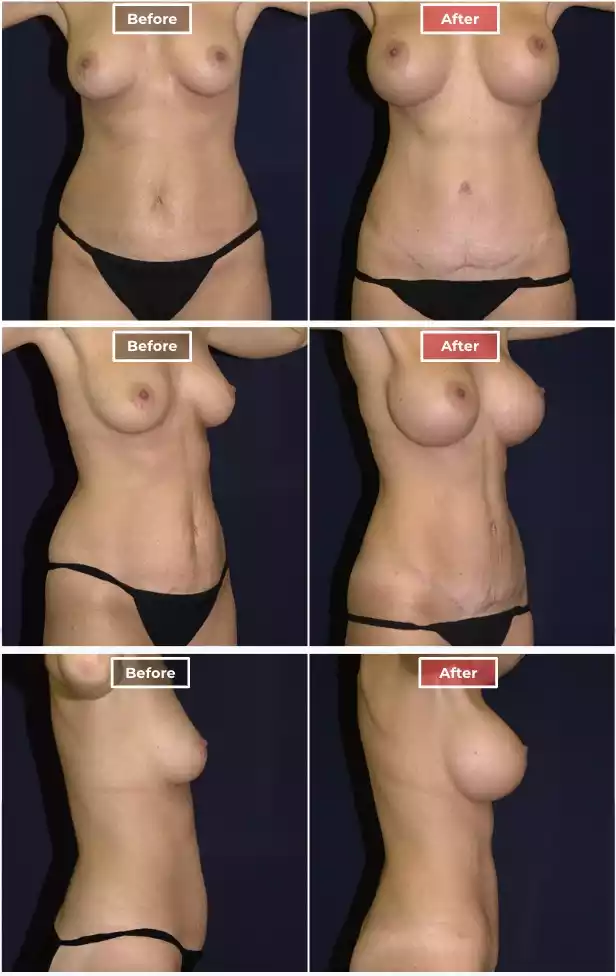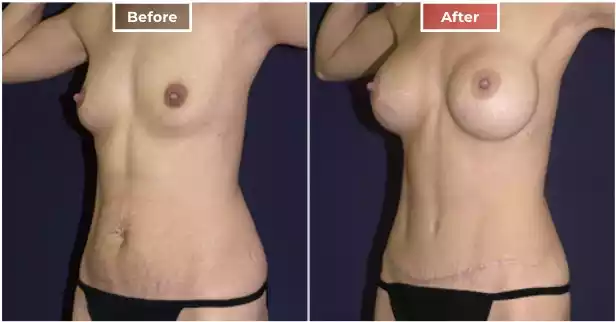 ---
FAQs on Mommy Makeover:
What is included in a Mommy Makeover?
Not all women need each of the possible Mommy Makeover procedures. Some will get their breasts lifted or augmented, while others may only get a tummy tuck or liposuction. Others will choose to get two or even all three of the typical makeover procedures done. Patients choose which procedures to get depending on how pregnancy has affected particular parts of their body.
Liposuction is a common aspect of a Mommy Makeover. This process allows the body to be given a sculpted look by selectively removing fat deposits from key areas. The abdomen, flanks, hips, thighs, back, upper arms, and even the neck can be targeted with liposuction. Often, the removed fat is "recycled" by grafting the removed fat into areas in need of more curve such as the breasts or buttocks. Liposuction isn't done for weight loss, however. Instead, it's used to sculpt areas that need more shaping even after you have reached your goal weight. A new trend in cosmetic enhancements, the Mommy Makeover procedure typically incorporates several breast and body contouring surgeries such as a tummy tuck, liposuction, and breast lift to help you restore pre-childbirth figures. At Shadyside Surgi-Center, breast surgery is one of the most common procedures we perform in combination with a mommy makeover.
What is the purpose of a Mommy Makeover?
After pregnancy, it is common for the breasts to lose volume and shape. This may occur whether you have breastfed or not. There could also be stubborn fat deposits, sagging skin, and stretched abdominal muscles. For many women, a bit of pregnancy fat will remain in the tummy area after pregnancy as well and will resist efforts to lose it by dieting. Therefore, breast lifts and tummy tucks are very common aspects of these makeovers, since they help achieve a more comprehensive body rejuvenation.
Tummy tuck surgery can work wonders by removing the extra skin and stretch marks on your abdominal area. Additionally, If you have scars on your abdominal region, such as C-Section scarring, a tummy tuck procedure can help hide the scars by lifting the skin just over it.
Why should you consider a Mommy Makeover?
Whether you are looking for a comprehensive Mommy Makeover or a single aesthetic surgical enhancement, a Mommy Makeover can help replenish one's sense of femininity and improve self-confidence, both essential building blocks of your outlook in life. Regardless of the procedure, it is important to seek the consultation of an experienced and board-certified plastic surgeon before undergoing any cosmetic procedure. If you are considering post-pregnancy surgery, schedule a consultation with Dr. Capone today. A Mommy Makeover with a breast lift, tummy tuck, and liposuction at our Shadyside Surgi-center in Pittsburgh, PA. can help you attain the beautiful, youthful body contours of your pre-pregnancy days.
Dr. Capone works with CareCredit and M~Lend Financial to make your surgical procedures more affordable. Call us at 412.363.6626 or use the convenient online appointment booking tool to get in touch with us. Betsy, our Patient Coordinator and our team of care experts are happy to do a consultation with you to understand your needs and help you figure out the next steps.