Skip Main Content

Breast Asymmetry Treatment Pittsburgh, PA
With 40 years of experience and over 25,000 surgical procedures behind him, Dr. Raymond A Capone is often consulted when women, with less than ideal results from surgery done elsewhere. Also, while most women are pleased with the results of breast enhancement procedures, years pass and pregnancies and weight gain happen, raising interest in breast revision surgery to improve the results of a past procedure.
Breast implants also do not last forever. There is some wear and tear with implants and after a certain time period, they may fail. To correct these situations, breast revision surgery can be done by Dr. Capone to improve previous breast augmentation surgery.If you would like to enhance the results of your breast augmentation, contact us to schedule a consultation with Dr. Raymond Capone, Jr. Breast revision surgery at our Shadyside office can help you attain your ideal figure in a safe, private environment. Call us at (412) 363-6626 or book an appointment online.
Revision or Corrective Secondary Breast Augmentation Pittsburgh
Breast augmentation surgery does not always yield desirable results. When this happens, patients often seek breast augmentation revision surgery with award-winning plastic surgeon Dr. Raymond Capone. If you want to enhance the results of a prior breast surgery, call our office in Shadyside today for a consultation.
---
Before and After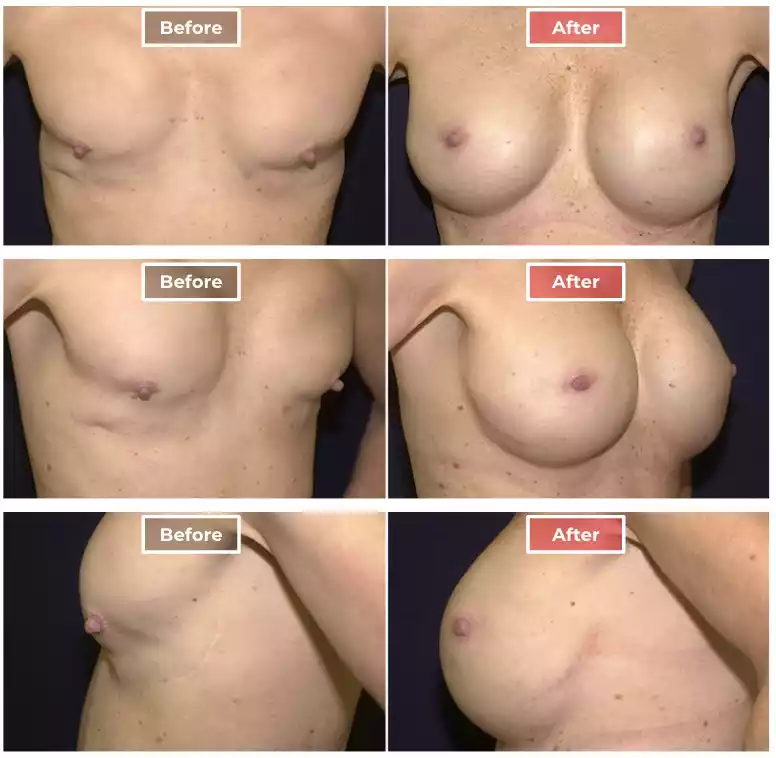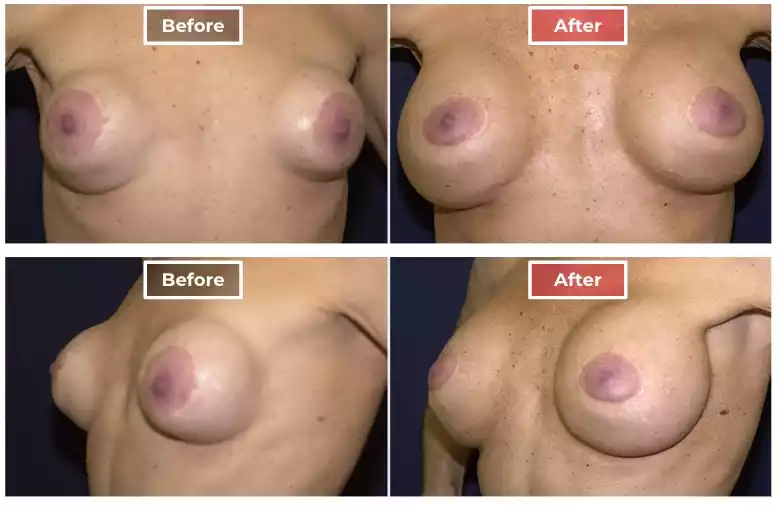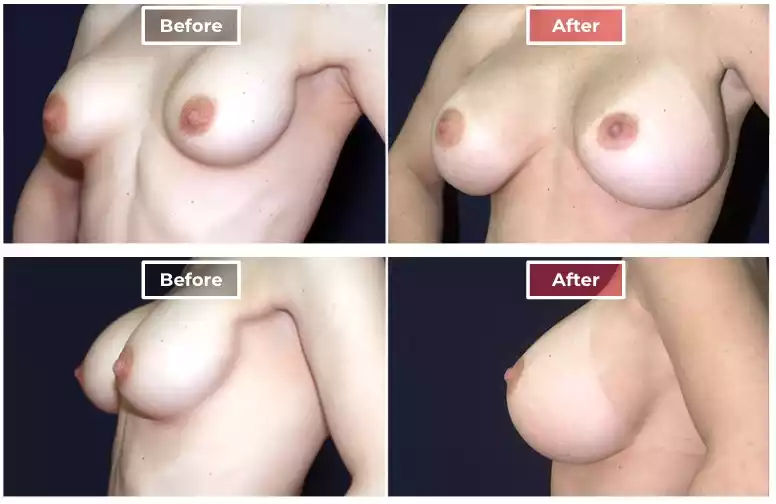 FAQs on Breast Implant Revision:
What is a Breast Revision?
The breast revision procedure is very similar to breast augmentation surgery and often includes breast lift surgery. First, Dr. Capone will discuss your breast revision surgery goals with you and help you decide on the best option for you. Depending on your particular circumstance, he may recommend a revision procedure in which the current implants remain in place after he removes excess skin or scar tissue, or a procedure in which the existing implant or implants are removed and replaced with new implants. Or, he may recommend removal of the existing implants followed by a breast lift to return the breasts to their original shape and size.
How is a Breast Revision done?
During breast revision surgery at our Pittsburgh, Pennsylvania cosmetic surgery center, any preexisting scar can be used to rejuvenate and uncover the youthful look of a firm lifted young breast. Dr. Capone then removes and, if desired, replaces the patient's existing breast implants.
How long does the Breast Revision procedure take?
The procedure normally takes less than two hours, but in extreme circumstances may take up to 4 hours. Women can choose to have their breast implants replaced with implants of a different type, size, or shape. They can also elect to have their implants removed completely.
When is there a need for Breast Revision surgery?
One possible risk of breast implants is capsular contracture, which is a tightening and squeezing of the scar tissue that naturally forms around the implant. This contracture may result in hardening of the breast tissue, rippling of the skin, and changes in breast shape. It also may cause pain, which, if severe, can require surgery to remove the scar tissue or replace the implant.
Why do implants need to be removed or replaced?
A rupture in an older generation silicone gel implant can occur at any time. Most women with these older design gel-filled implants have little awareness when implants break and there's very little information about rupture time. Women sense a change more easily when saline-filled breast implants rupture. Saline-filled breast implants leak only salt water when they rupture. The health effects of leaking silicone gel-filled implants remain controversial, and silicone gel-filled implants are more likely to maintain their shape after they rupture, which can make it more difficult to detect a break.
Dr. Capone provides breast implant removal and replacements to fulfill your new cosmetic goals. For more information about breast implant removal, schedule a consultation at our Shadyside office. Dr. Raymond A. Capone, Jr. and his team of expert care professionals will be happy to meet with you and answer any questions about the procedure and recovery following breast surgery.
Call us at 412.363.6626 or use the convenient online appointment booking tool to get in touch with us. Betsy, our Patient Coordinator and our team of care experts are happy to do a consultation with you to understand your needs and help you figure out the next steps.