Top Nose Reshaping Expert in Pittsburgh | Rhinoplasty
Some people do not like their nose. They might feel like their nose is too long, too short, too bumpy, or too large. Nose surgery (Rhinoplasty) can work wonders. It is a procedure that everyone you meet will immediately appreciate. The result is not hidden under clothes. Rhinoplasty, commonly known as a nose lift or a nose job, surgically changes the shape of the nose. It often involves contouring and adding definition to the bridge or tip of your nose. Rhinoplasty is one of the main facial plastic surgery procedures performed worldwide. Nose reshaping can be used to alter the shape and size of the nose for a more balanced and pleasing look.
Dr. Raymond A. Capone, Jr. performs many rhinoplasties for both cosmetic and functional issues in his plastic surgery practice in the Shadyside neighborhood of Pittsburgh, PA. Dr. Capone consults with you on your cosmetic goals and objectives for your nose and creates a beautiful result for you. Dr. Capone offers financing options through CareCredit and M~Lend Financial to make your surgical procedures more affordable. Don't wait another day to transform your appearance; call our Shadyside office or use the online appointment tool to schedule a consultation with Dr. Capone today.
Improve Your Entire Appearance with Rhinoplasty
Your nose is the focal point of your face. Even the smallest structural changes to the nose can dramatically change one's appearance. If you feel that your nose is crooked, overly large, or has an unsightly bump, rhinoplasty can create the exact size and shape you desire. Find out more about the rhinoplasty procedure as performed by Dr. Raymond Capone below. 
---
Before and After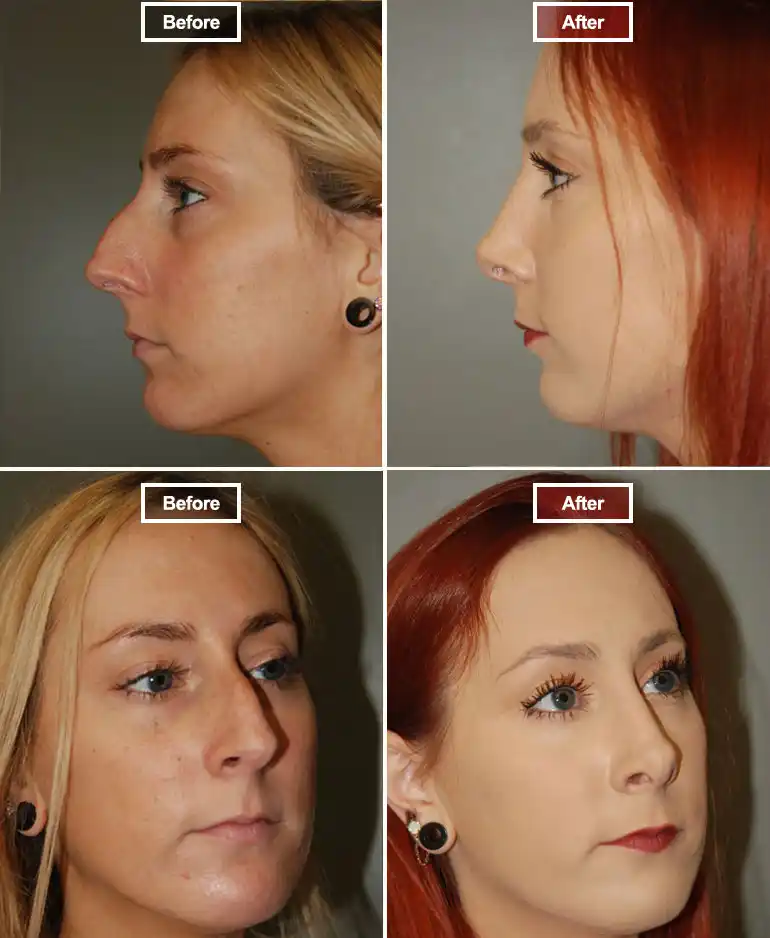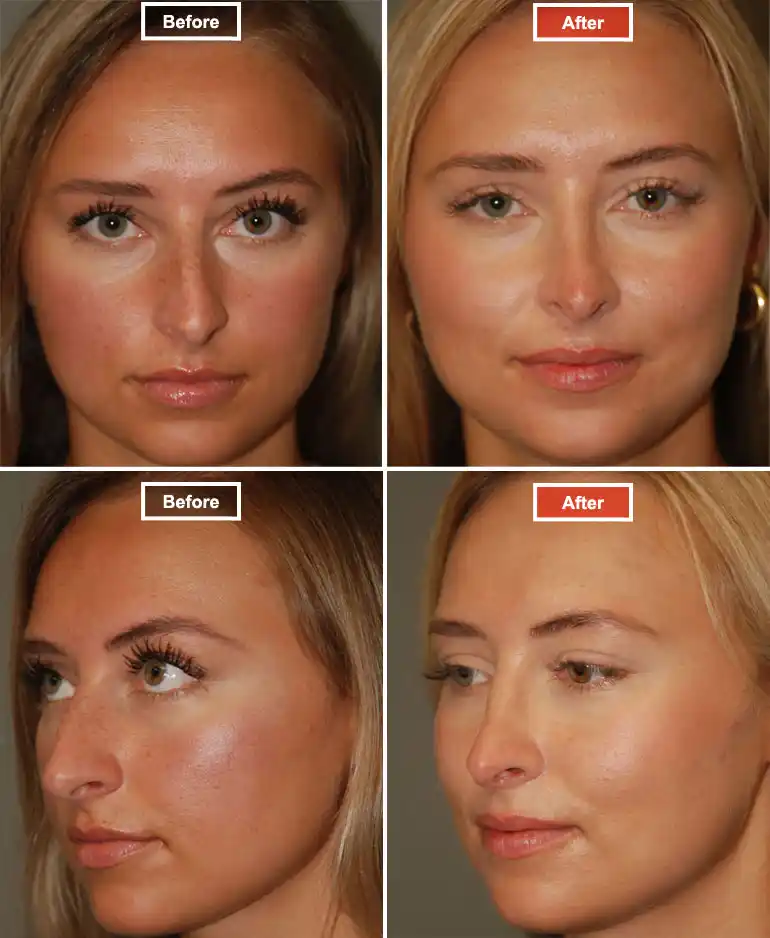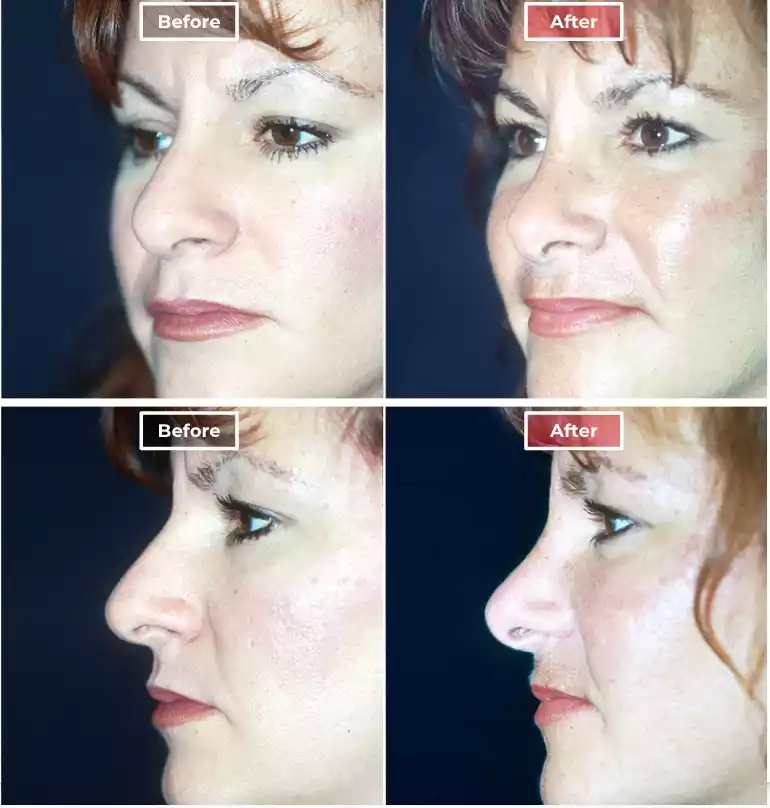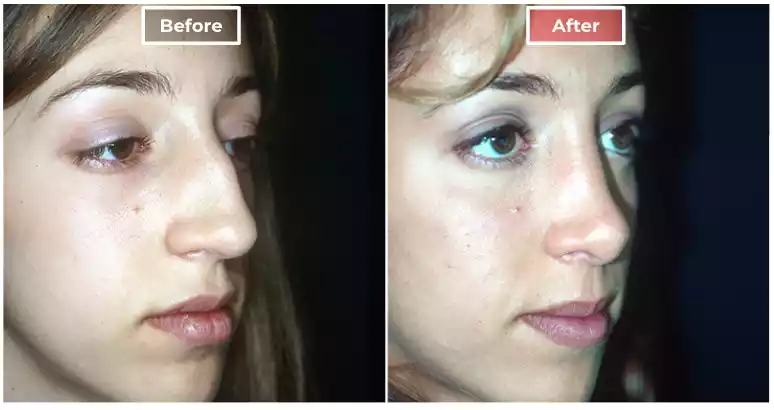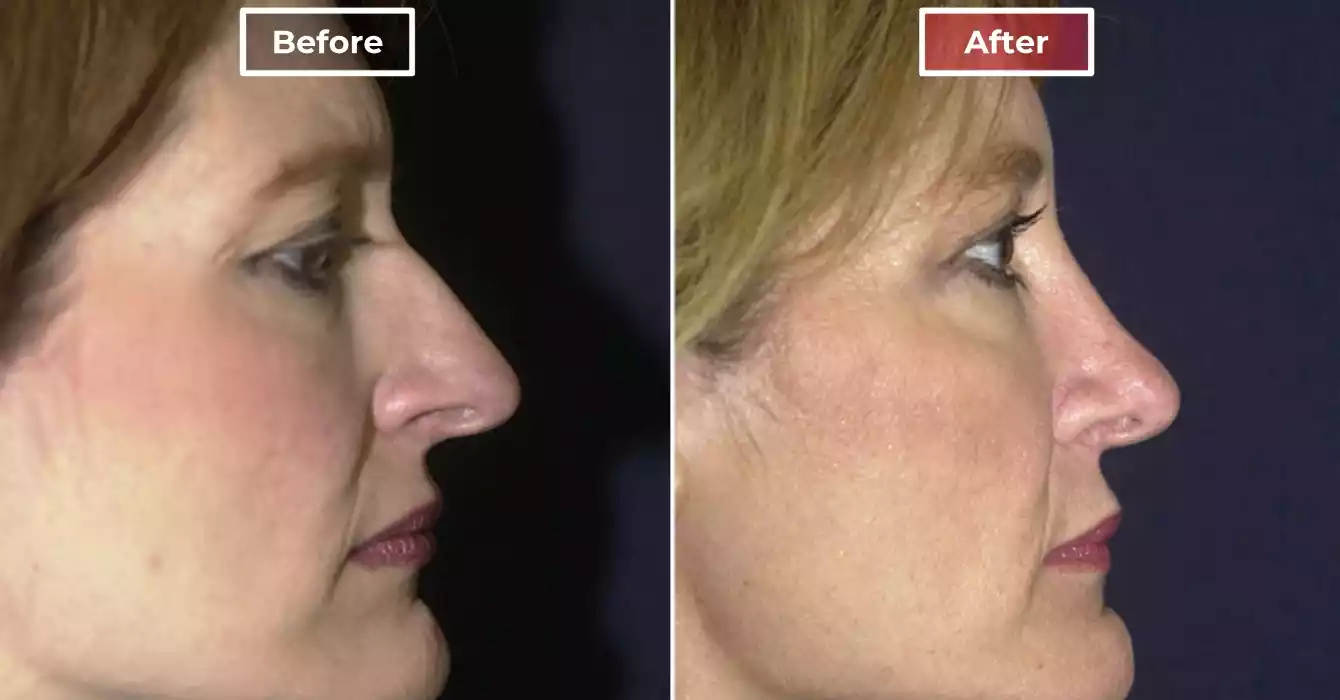 FAQs on Rhinoplasty (Nose Surgery):
What is Nose Surgery or a Nose Lift?
A nose lift is a surgical procedure performed to change the size and/or shape of the nose. This procedure is usually done to make the nose smaller or rarely larger, smooth out bumps, change the angle of, or cosmetically alter the tip of the nose. Modern nose lift techniques do a great job of building a natural-looking nose by reshaping rather than removing cartilage.
In most cases, Dr. Capone performs a nose lift as a cosmetic procedure to enhance the look of the nose and how it appears in relation to other facial features. In some cases, he also performs nose surgery to fix a broken nose or to correct breathing problems or birth defects.
How is a Nose Lift Performed?
During your initial appointment, Dr. Capone will consult with you to determine your goals for the procedure and the changes you'd like to see. He evaluates your nose and facial structure to give you his recommendations and evaluation of the feasibility of your goals.
During surgery, Dr. Capone makes an incision inside your nose and sometimes along the bottom of it, to change the shape of the bone and cartilage. These small incisions help to minimize scarring. Sometimes the tip of the nose might not have enough cartilage to create a strong appearance, in which case, Dr. Capone bolsters it by working with a piece of the septum (the cartilage that separates the two cavities) as a graft.
Can men also get a Nose Lift?
Men are no different than women in wanting to look their best. According to the American Society of Plastic Surgeons, rhinoplasty was one of the top five cosmetic procedures for men in 2016 (1).
How Quickly Can I Return to Work?
Recovery takes a week to 10 days , with swelling and bruising taking longer to resolve. You will not be able to participate in strenuous exercise for three weeks. Bruises around the nose and eyes should go away in two weeks, and any remaining minor swelling should decrease within the first few weeks. You will wear a splint to maintain the new nose shape for about six days.
For more information about rhinoplasty, contact our Pittsburgh, Pennsylvania cosmetic surgery practice today. Call us at 412.363.6626 or use the convenient online appointment booking tool to get in touch with us. Betsy, our Patient Coordinator and our team of care experts are happy to do a consultation with you to understand your needs and help you figure out the next steps.