Fillers and Injectables Pittsburgh, PA
At Specialists in Plastic Surgery of Pittsburgh, some of the most popular forms of nonsurgical cosmetic treatments are injectables. Fillers and injectables are a quick and convenient way to add fullness to your lips or smile lines or smooth forehead wrinkles. Most of the time, injectables and fillers can be done in a quick office visit with little to no downtime. 
Neuromodulator injections, such as Botox or Dysport, offer a quick and simple treatment that delivers dramatic results with minimal discomfort. Facial muscles are relaxed causing improvement in wrinkles and skin texture that lasts several months.
Injectable dermal fillers offer a minimally invasive method for plumping thin lips, enhancing shallow contours, softening facial creases, removing wrinkles, and improving the appearance of scars. Hyaluronic acid fillers offer instant results that can last for several months or even years.
Example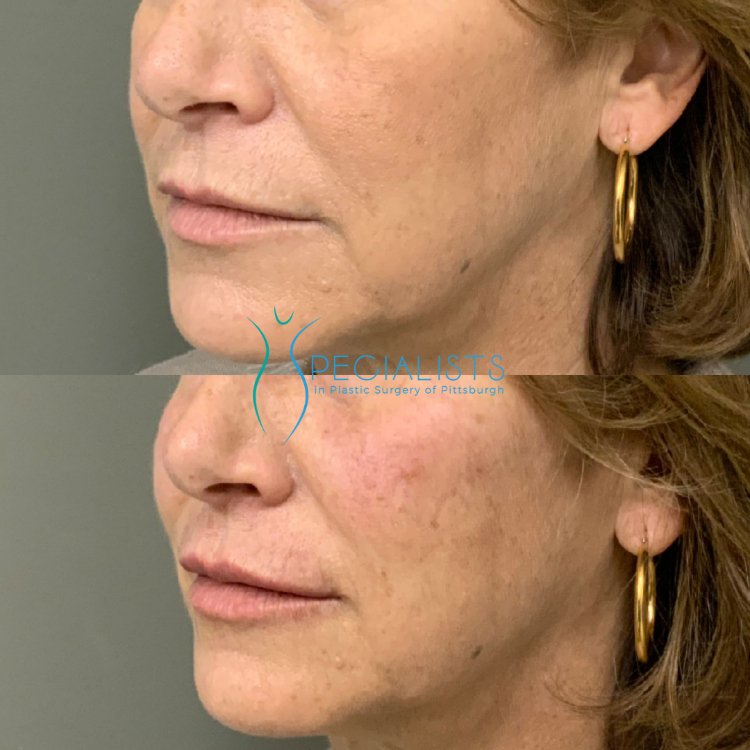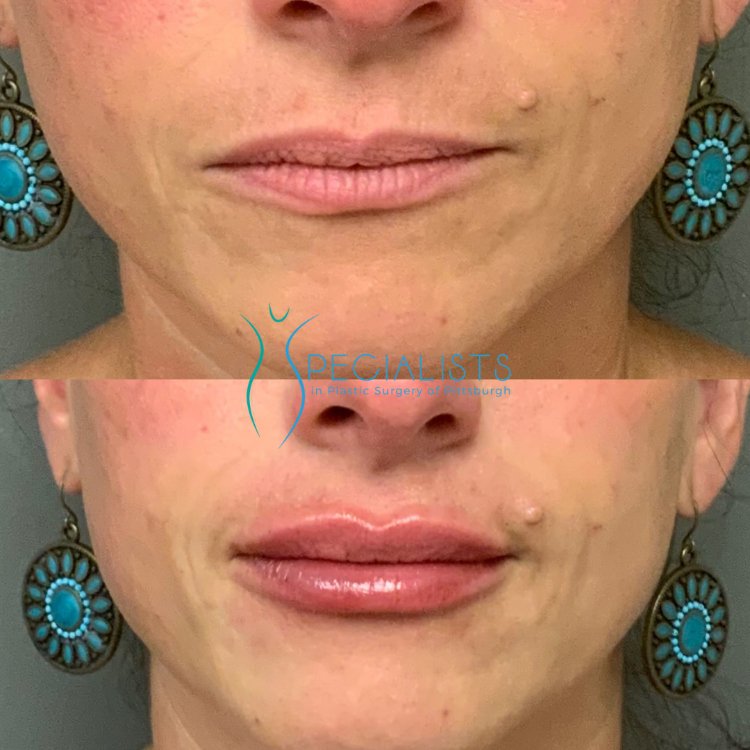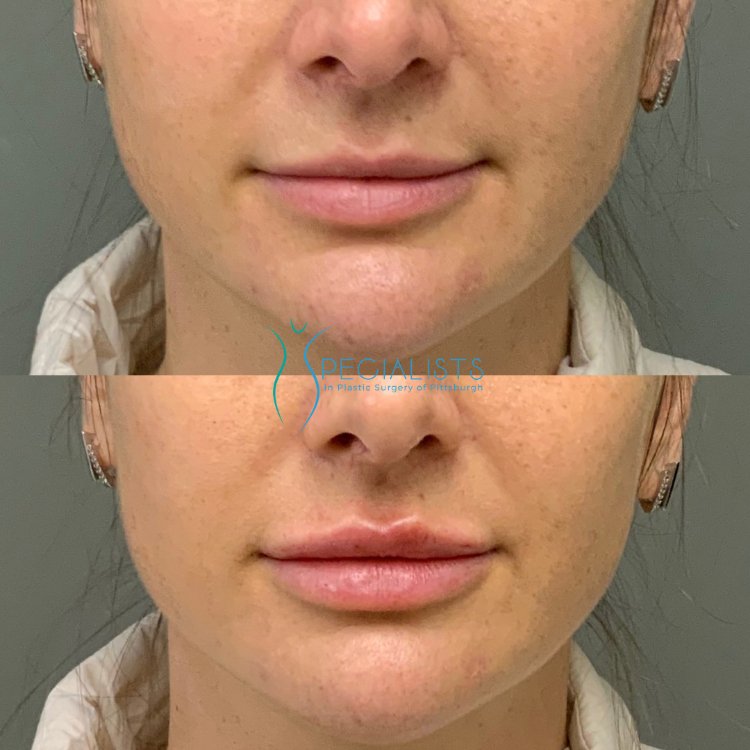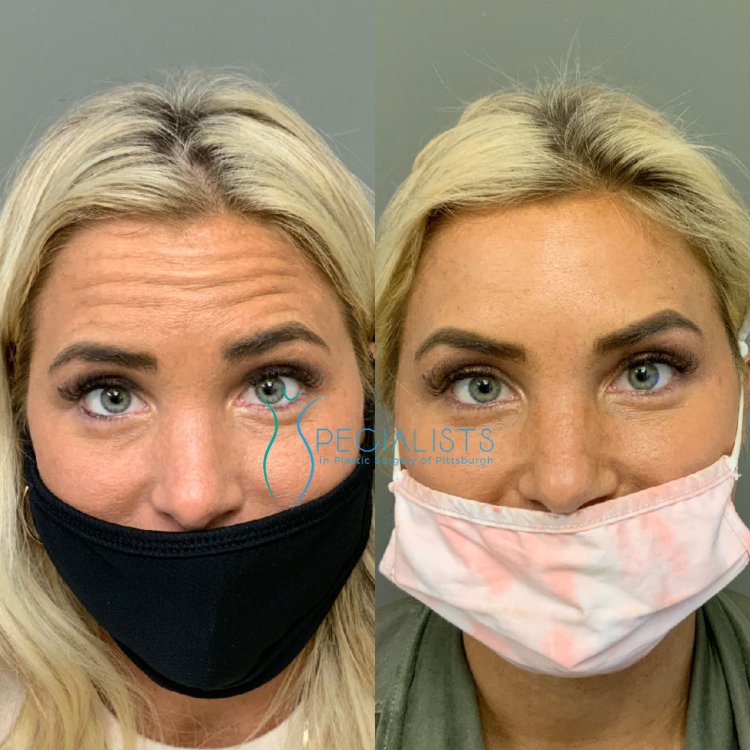 Add Fullness to your Lips or Smile - Discover Fillers and Injectables
These treatments can offer beautiful, minimally invasive results, or be a value-added part of facial rejuvenation surgery. Specialists in Plastic Surgery of Pittsburgh continues to provide a level of excellence and safety in injectable treatments that have helped patients throughout Pittsburgh, Western Pennsylvania, and beyond.
Call us at 412.492.4176 or use our convenient online appointment booking tool to get in touch with us. Our team of care experts are happy to do a consultation with you to understand your needs and help you figure out the next steps.
---